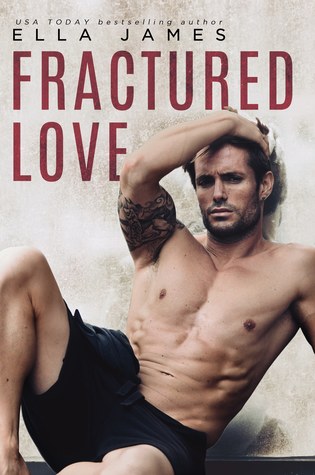 Description:
I was sixteen when he came to our house. Landon Jones, a boy with nothing, from nowhere. He had cinnamon hair and blue eyes—light blue, just like mine. When we went out as a family with my foster brother, people asked if Landon was my twin. He wasn't. That year, we found out how much he wasn't. When my parents caught us, they threw Landon out like trash.
Now I'm twenty-nine, a soon-to-be surgeon, like my mom and dad. I know residency is going to kick my ass, but I had no idea that it would rip my heart out, too. Not until I see him—Dr. Jones.
My opinion:
I received an ARC in exchange for an honest review.
Evie's family had taken a foster child, Landon. He was at her age and he went to her school as well. From the moment she laid eyes on him she felt something. At first, he was distant but she managed to break his walls and be friends with him. Soon their feelings changed and they were trying to find ways to be alone. They knew it was wrong but they couldn't help it, they needed each other. Unfortunately for them, they got caught and they didn't see each other for years. When they met again they were both doctors at the same hospital. Their love and lust were still there, more intensified. They didn't waste time and picked up their relationship where they left off 10 years back. Evie had kept a secret from him that could ruin them. When he found out he was devastated and she only hoped that he could forgive her.
It's such a wonderfully romantic story. It's on the dramatic side, it has many emotional scenes and a few carefree moments. The first part it's quite pg since they were still young, while the second has more erotic scenes. The storyline is simple and easy to follow, it's written by both POVs. The characters are different but they clicked immediately, they had an instant attraction. I liked that there wasn't so much drama in their relationship. It's not a light fun read but it is definitely not tiring. It keeps your interest because it gradually gives you information. I liked it a lot, I give this 4 stars.
You can buy it from Amazon: