Description:
Sloane
I'm not safe.
I haven't been safe for a while now.
I ran to Zeth for protection, but Zeth is in danger himself. With Julio on one side, and the leader of the Widow Makers MC on the other, the smartest thing to do would be to run. I've been running long enough, though.
This is the closest I've come to finding my sister in two years.
I can't back down now.
Zeth
My right hand man's being tortured in the basement.
The guy who tried to buy Sloane's virginity is burning rubber in our direction.
My psychotic boss is on a mission to find me, and the girl I'm supposed to be keeping safe has landed herself right in the middle of all of this.
Just another breezy weekend in the Californian desert.
What could possibly go wrong in the next 48 hours?
My opinion:
The last 24 hours were a nightmare for Sloane, so much had happened. And she topped it off by lying to a killer. One problem was following the other, the guy who wanted to buy Sloane 2 years ago was going to be in the same place as them. His boss knew where he was and he wanted to kill him. One good thing that happened was that they finally found her sister.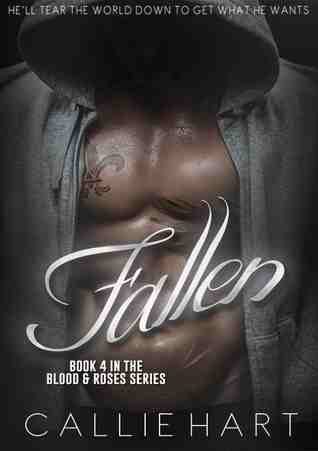 Sloane
For over two years, Sloane Romera has pinned everything on finding Alexis. Life was going to get better. Easier. Happier. The nightmare of having a missing sister was supposed to end, and everything was supposed to go back to normal.
However, now that she's found her sister, Sloane is discovering that life has a way of ridiculing what we expect of it.
Nothing is easier.
And 'normal' is falling for a man who might never be able to feel the same way.
***
Zeth
A lengthy history of breaking things with his fists has given Zeth Mayfair a fairly good idea of how to get his own way. But when his goal, the one, single woman on the face of the planet that he's truly ever wanted, can only be obtained by fixing things instead of destroying them, how can he adjust a lifetime of violence in order to make her his once and for all? And how can he make sure that she is safe?
The first part is going to take time. But the second part…
The second part is easy.
He must kill Charlie Holsan.
Alexis was finally safe, so Sloane Zeth and Lacey went back to Seattle. Sloane was still hurt about her sister's lies and secrets. What surprised her the most on that trip was that Zeth went to meet her parents. Since they went back, his boss made it clear that he was going to make him pay, one way or the other. In the following days, their lives had taken a turn for the worst since everyone was after them. Everything that was happening pushed them to accept and talk about their feelings, it brought them much closer.
Something for both books:
From the third book, we see another side of the characters. Zeth is showing emotions especially fear and love. We see a more brave side of Sloane, that girl has a backbone. Rebel the guy who was most feared by everyone, seemed to be friendly and caring at times. Even Lacey was getting better at being around people and she even smiled. The story gets more emotional and it has a lot more action followed by some crazy psychotic killings.