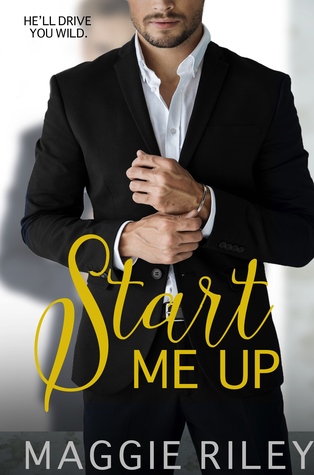 Description:
He's arrogant, sexy and aloof. And now I have to write his book.
Jack Willis is every bit the start-up prodigy—seriously smart, inventive, and totally sexy. With his incredible mind, extraordinary body, and a bank account with more zeroes than you can count, he would give the sharks from Shark Tank a run for their money. Everyone from Wall Street investors to drooling house wives wants a piece of him. Everyone except Libby Hanson, that is.
Libby Hanson is a crafty, curvy bombshell, more accustomed to macrame and crochet than fine dining and stealth engineering. She reads, she writes, she drinks wine with her cat...and she's never even heard of Jack Willis until she lands an interview that will change her life forever.
Jack needs a book written—and fast. His sexy new car is about to be released on the market, and a New York Times bestselling book would be the perfect marketing push to get his business to the next level. He could have any writer he wants: but he wants Libby. She's feisty, gorgeous, and has a way with words like nobody else.
To write his book, Libby has to see everything he does. She gets thrust into a brand new world of A-list red carpet events, meetings with executives, and long nights in the workshop that grow increasingly intimate. But to write a bestseller, Libby needs more. Their connection is off the charts, but she'll need to discover the real Jack—the man behind the inventions, the man who's steadily stealing her heart. Jack has secrets—lots of them—and Libby will do anything to get the scoop. With Jack's true nature coming to the surface, Libby finds herself torn—will she expose the man everyone is dying to get the dirt on? Or will she protect the man she is slowly but surely falling for?
My opinion:
I received an ARC in exchange for an honest review:
Libby was a ghostwriter for people who weren't so creative. Her friend knew that she needed money so she told her about a job she heard. Libby had to write a biography about the billionaire Jack Willis. For that to happen she had to follow him around for a few weeks. There were a couple of issues with this task: 1) she had no idea about cars or technology, 2) she had to write the book in only three weeks. The only thing that was obvious was that this book was only about work, not his personal life. After a couple days Libby realized that the book was going to be very boring unless she could convince Jack to tell her about something personal. With patience and determination, she managed to make him open up a little. Along the way one more problem appeared, their sexual attraction was off the charts, and even though they tried to fight it off they couldn't. They started dating and exploring each other, everything was great, but Jack's fear kicked in and ruined it. He was trying to forget her until the moment he read the book she wrote and realized how much of an asshole he was. He hoped that it wasn't too late to fix this mess.
A steamy billionaire romance. It's based on a forbidden boss-employee relationship. The story focuses a lot on the characters' appearance and attraction, their differences and on his effort on hiding his personal life. There are many scorching hot scenes, funny ones not only between the two of them but also with their friends. Libby was my favorite character. She was such a weird woman with the most bubbly colorful personality. She was beautiful, curvy, awkward, polite, smart, strong and kind-hearted. Jack was a nice person as well, handsome, brilliant, helpful with ambitions for the youth and the future but he mostly appeared to be distant and cold. Even though it has some emotional scenes, the author has created a balance that it makes it more of a light fun book. I give this 4,7 stars!!!
Start Me Up